CIROS Newsletter – August 2020
Hello all CIROS members, both new and old! In this month's newsletter you will find: - HOPWeek information - Committee application information - An introduction of the new CIROS Board - Farewell message from the outgoing CIROS Board - and more
Hello all CIROS members, both new and old!
We hope that you are all doing well and are enjoying your well deserved summer vacations.
Nonetheless, it is also important to remember that the academic year 2020-2021 is almost upon us. And with that, we have a couple announcements and some important information to share with you.
In this month's newsletter, you will find:
HOPWeek information
Committee application information
An introduction of the new CIROS Board
Farewell message from the outgoing CIROS Board
and more
---
HOPWeek Information
With HOPWeek quickly approaching, here is a quick overview of what CIROS has been preparing for you.
Monday 17.08.2020
Virtual Information Market – 2pm to 5pm the CIROS Board will be participating in the virtual infomation market and be answering any questions you may have about IRO, the Hague and CIROS on Instagram Live. Be sure to drop by!
Tuesday 18.08.2020
Cooking with CIROS livestream – Join our Goodwill committee head Lara on YouTube live starting at 6pm, and follow along to cook tasty vegan spinach pancakes with hummus, seasonal salad, chickpeas and avocado.
Wednesday 19.08.2020
HOPWeek physical day – CIROS will be present at the physical introduction day together with the IRO study association SPIL. We look forward to hopefully seeing many of you there!
---
Membership Reminder
If you are not yet a CIROS member, but would like to be, you can sign up and purchase your membership here.
We would also like to remind all current members to renew their CIROS membership for the academic year of 2020-2021. You can also renew your membership here.
Once the academic year begins, and once we are able to meet our members in person again, we will begin distributing membership stickers to stick on the back of your LU card as soon as possible. This is your proof of membership and you might be ask to present it at CIROS organized events
---
CIROS Committee applications
We are very happy to announce that applications for CIROS committees and clubs will open during HOPweek (the 19th of August) and will run until the 5th of September.
If you are interested in joining a committee, you can read more here
---
Introduction of the new CIROS Board for 2020-2021
Unfortunately it is harder for us to get to know you all in person this year, at least at the beginning of the semester. But so that you can at least get to know us a little, we thought it would be nice to quickly introduce ourselves:
President – Esther Theisen
Hi! I'm Esther, and I'm the president to the third board of CIROS. My overall all goal for CIROS is to make it as future proof as possible, by improving our relationship to our members, the university and other study/student associations. Apart from that I simply want to create memories with all of you throughout the next year, as for me it is my last year of IRO and I want to make the most of it. I'm looking forward to meeting each and every one of you, no matter if it is offline or online.
Vice-President – Eloise Gudmundsson
Hello everybody! My name is Eloise Gudmundsson, I am a half French half Icelandic third year IRO student, and I will be the Vice-President of CIROS for the academic year of 2020-2021. As VP I want to help CIROS gain an ever greater position in IRO students' lives and in the university. By organizing more diverse and innovative events I hope that everyone will be able to find something they love and want to participate in! Creating new opportunities for our students through partnership, lectures, workshops and social events is the goal which I aim to fulfill this year. CIROS was made by IRO students, for IRO students, and this year too will be devoted to represent and make all IRO students happy! See you in September!
Secretary – Ben Millington
Hi everyone, my name is Ben and I am your new CIROS Secretary for 2020-21. I am from the UK and Germany, and will be starting my second year of IRO this year. In my first year, CIROS introduced me in to a very diverse and welcoming community that made my start to uni very enjoyable. My goal is to continue on the work that past boards have done, and continue to improve CIROS so that more people can have an as good (or even better) time at uni as I did. I hope you are all safe and healthy, and hopefully I will get to see you all in person soon!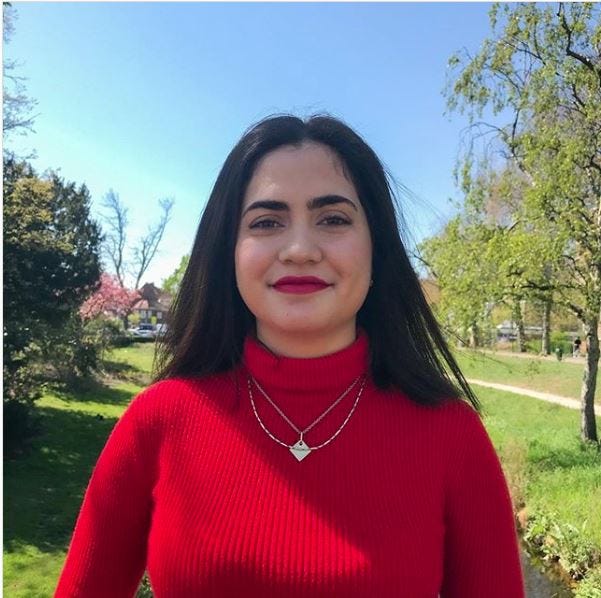 Treasurer – Paloma Crotti
Hello everyone I'm Paloma Crotti. I'm a half Italian and half Peruvian IRO student, and I am about to start my second year. This year I've decided to try to be part of the CIROS board as a treasurer. Well, I've made it, and I couldn't be happier. During my first year CIROS gave me the opportunity to be part of many amazing activities, bringing to my student life a lot of fun and friends. I want every one of you to be able to enjoy being a student, leaving books aside. I hope to see you all this year!
Internal Affairs Officer – Nina Spernjak
Hello everyone! I am Nina, a 3rd year of IRO. This coming academic year, I will be one of CIROS' internal officers! I enjoy organising, keeping everyone on check while maintaining a chill and enjoyable atmosphere. I hope we will meet each other soon!
Internal Affairs Officer – Aimilina Sarafi
Hey everyone, this is Aimilina, the former head of Arts and Media and one of the current Internal Affairs Officers. I chose to apply for this position to help future committee heads channel their full potential and develop the vision of CIROS, providing all of you with the most amazing events.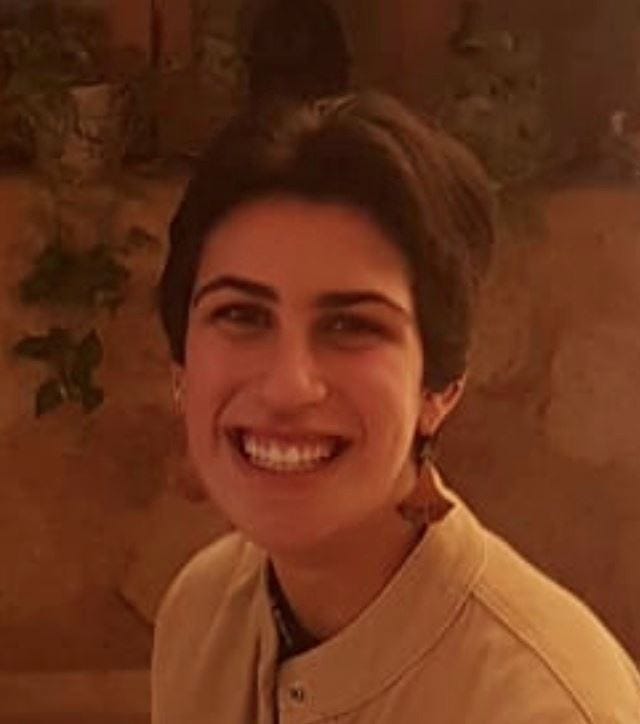 External Affairs Officer – Sabrina Daadour
Hey everyone!

My name is Sabrina, I am 21 years old and half German, half Egyptian. I am 2nd year IRO student and the new external officer of CIROS. As a member of this year's board I would like to work on creating an overall Leiden community that connects beyond study programs and disciplines.
Hopefully we will get to see you all in person as soon as possible, and we are looking forward to welcoming all first year students on the physical day during HOPWeek next week!
---
Farewell message from the 2019-2020 CIROS Board
Dear CIROS members,
On the 25th of April 2019, 161 IRO students came together in a general assembly to — for the first time ever — elect the board of CIROS! In the year since, we have been working hard to improve and facilitate the wonderful community that is our student association.
We are particularly proud of having been able to support these wonderful initiatives and events:
Derek, President: Having membership, which allowed us to focus more on supporting IRO students as well as the greater Wijnhaven community.
Luca, Vice President: Laying the foundations for many future CIROS generations to do great things!
Kai, Secretary: By launching our CIROS Website and Newsletter, we now have a digital platform to share our content, sell membership and merchandise, and deliver updates to our members in an accessible format!
Kate, Internal Affairs Officer: Streamlining the event planning process means that we can efficiently turn the fantastic ideas of committee heads and commissioners into a reality for the whole community to enjoy.
Shangbie, Internal Affairs Officer: Helping to develop the new Arts & Media Committee, and witnessing it flourish with fantastic events and initiatives.
Zoe, External Affairs Officer:
Nacho, Treasurer:
Now, as the next academic year is nearly upon us, it is with great sadness and pleasure that we pass the torch onto the next CIROS board (for 2020-2021). We are eager to see the great ideas and improvements they will bring to the table, and look forward to a thriving community for IRO students for many more years to come.
Best Wishes,
Your CIROS Board, 2019-2020
---
And that concludes this months newsletter, we hope that it has been an informative read.
This year we will be releasing the CIROS newsletter on the 1st of every month (starting in September), so be sure to check your inboxes for all the latest information in and around IRO and The Hague.
As soon as it is possible again, we will be having office hours from 11AM to 3PM at the CIROS office on the 3rd level of the Beehive.
Until then, if you have any questions or comments, please contact us at info@cirosthehague.com.
Enjoy the rest of your summer, and stay safe!
On behalf of CIROS,
Ben Millington
CIROS Secretary